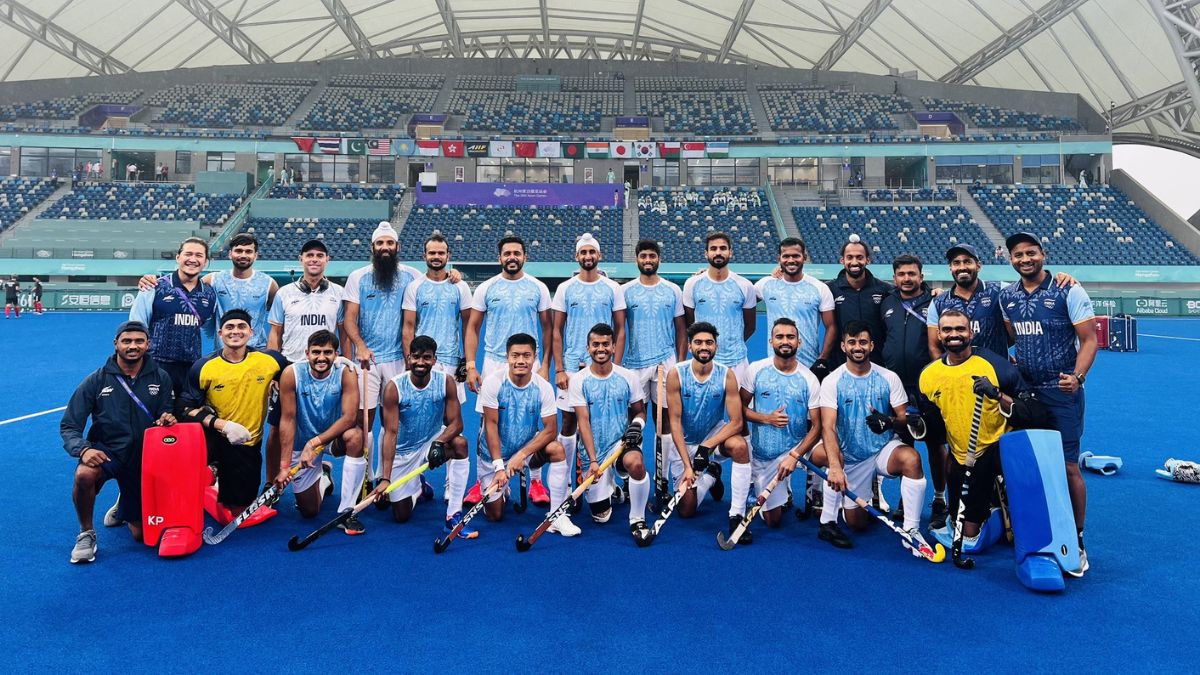 Asian Games 2023, IND vs SGP Hockey: India Beat Singapore 16-1
Scored 32 Goals in two Matches
The Indian hockey team has an amazing performance in hockey in the Asian Games 2023. India also scored 16 goals on the Singapore hockey team. Earlier, Hockey Team India had also scored 16 goals against Uzbekistan.
India defeated the Singapore hockey team very badly in the hockey event of the Asian Games 2023. The Indian hockey team won after defeating the Singapore hockey team 16-1. Indian players together destroyed the Singapore team and scored a total of 16 goals in the post. In this match the Singapore team could not score more than one goal. This match was played in Pool A. Captain Harmanpreet Singh scored 4 goals and Mandeep Singh achieved this feat with a hat-trick. By half time of the match, India had achieved a 6-0 lead over Singapore.
Next Hockey Match Date
Indian hockey team is the third ranked team in the world. In the next two matches, the Indian hockey team has to face Japan on 28th September, Pakistan on 30th September and then Bangladesh on 2nd October.
55′ Varun Kumar with two back to back goals

🇮🇳 IND 16-1 SGP 🇸🇬#HockeyIndia #IndiaKaGame #AsianGames #TeamIndia #HangzhouAsianGames #EnRouteToParis #IndianTeam #SunehraSafar @CMO_Odisha @sports_odisha @Media_SAI @TheHockeyIndia @19thAGofficial @asia_hockey @FIH_Hockey

— Hockey India (@TheHockeyIndia) September 26, 2023
India's Goals
First goal- 12th minute
Second goal- quarter 2, 15th minute
Third goal- 21st minute
Fourth goal- 22nd minute
Fifth goal- 23rd minute
Sixth goal- 30th minute
Seventh goal- 37th minute
Eighth goal- 38th minute
Ninth goal- 39th minute
Tenth goal- 40th minute- Harmanpreet's hat-trick
11th goal- 43rd minute
12th goal- 50th minute
13th goal- 51st minute
14th goal- 51st minute
15th goal- 55th minute
16th goal- 56th minute
Singapore's first goal – 53rd minute